Sing and Swing – A Jazz at Lincoln Center PRESENTS Production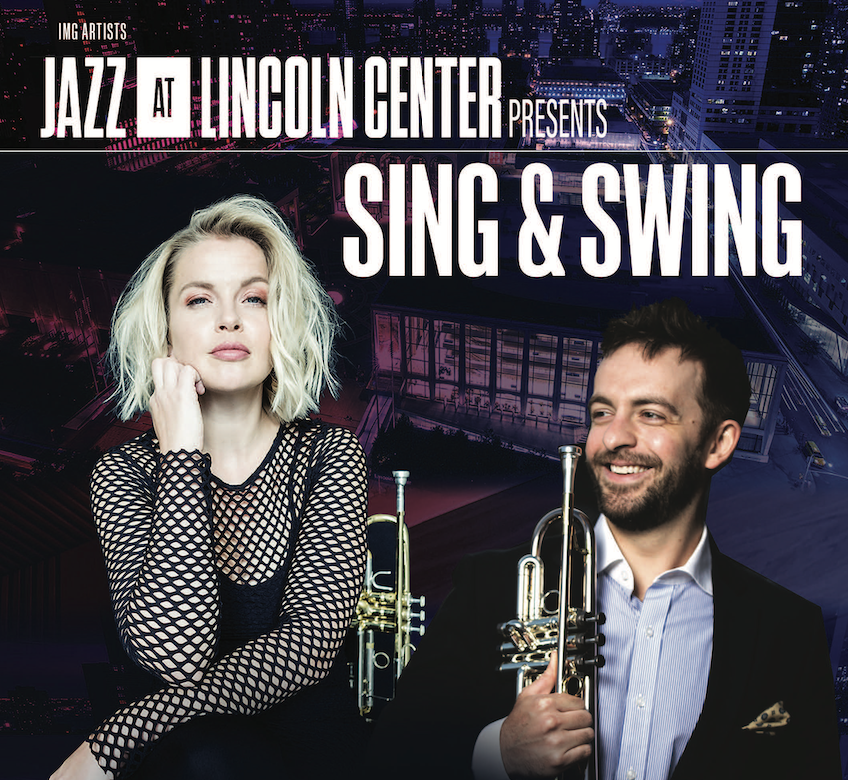 Sing and Swing – A Jazz at Lincoln Center PRESENTS Production
$55|$45|$35
This new and highly anticipated touring project from Jazz at Lincoln Center PRESENTS celebrates the GREAT AMERICAN SONGBOOK in all of its playful -- and sophisticated glory -- brought to life by two New York's brightest stars, BRIA SKONBERG and BENNY BENACK III, and a quartet of jazz all-stars.
Boasting prodigious trumpet talent and vocal charm, Bria and Benny will re-imagine some of the classic partnerships in jazz and popular song, including Louis Armstrong and Ella Fitzgerald, Judy Garland and Bing Crosby, and Dean Martin and Peggy Lee. Featuring songs by Gershwin, Ellington, Cole Porter, Irving Berlin and many more, this is an unforgetable night of singin' and swingin'!

SPONSORED BY: Tiny Jelly, Virginia Willard - Willard Charitable Foundation, Park & Sharon Price, Lucy Bean, Carol Ormond, Carrie and Christian Shull.
EDUCATION SPONSORS: Jim & Deb Lively, Abigail Martin, Ralph & Annette Perez, Jerry & Ann Shively, Leslie Jones and Rick Dale.
*Ticket sales are final. IFAC members have exchange privileges. If unable to attend, you may donate tickets to the IFAC and receive a tax deduction for your donation.
Get Tickets