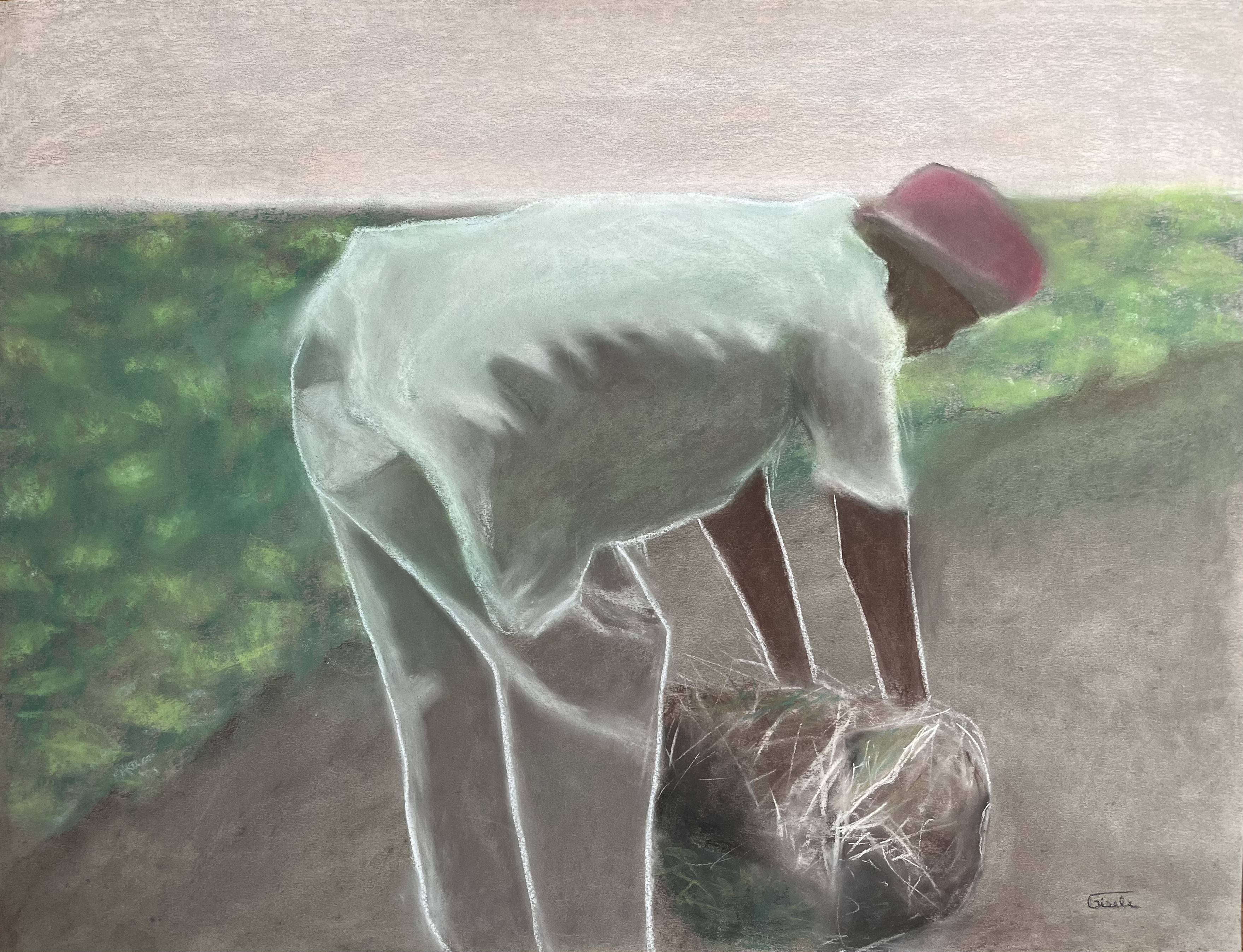 Gisele Pennock: The Spirit of Gorongosa
Gallery Reception with the artist on Thursday, January 20, 5:30-7:30pm, remarks at 6pm • Refreshments will be served • Free and open to the public.
Sponsored by Ashton and Addie Kirkham, Marcella Medor, Michael Saunders and Monika Buerger
Artist Biography and Exhibition Statement
Gisele Annesi Pennock refers to her chosen medium, pastels, as "marvelous and messy". For her, the act of smearing a handful of soft chalky pastel across a paper while color scatters on the artist and nearby furniture is a wonderfully physical and engaging way to make art. In some cases, she gives her pieces a more canvas-like texture by covering the final work with a heated laminate.
Because her mother is an art photographer, Gisele has always been surrounded by art and the process of creating art. The development of Gisele's own unique artistic style began 30 years ago while living with her husband and children in semi-isolation on an ecological reserve in Kansas. On a small wooden table, with children at her side, they created art for hours at a time. Soon the idea of producing one simple image that provokes a variety of feelings began to consume her. It changed the way she saw the world. Everything she looked at became a painting.
Even as a young child, Gisele felt a deep desire to look beyond what someone was saying or doing to try to understand what they were feeling. Considering the emotions that motivated people offered her a more complete picture of the person and a deeper more empathetic connection to them. As a result, her most cherished subject is people. Representing both the physical and deeper emotional sides of each of her subjects is always her goal. She uses shape and color more than intricate detail to expose the entire person to better understand who they truly are.
This series of paintings was inspired by a trip Gisele took to Mozambique, Africa to explore Gorongosa National Park. While the park's remarkable restoration has been lead by local Idahoan Greg Carr, it is the remarkable partnership with the local people that live around and within the park that has made it so successful. The spirit of these remarkable people is truly the spirit that Gisele hopes to express in her art.