Community is at the Heart of the Idaho Falls Arts Council
Created by the community to help make a place where people want to live. We welcome all and strive to have something for everyone.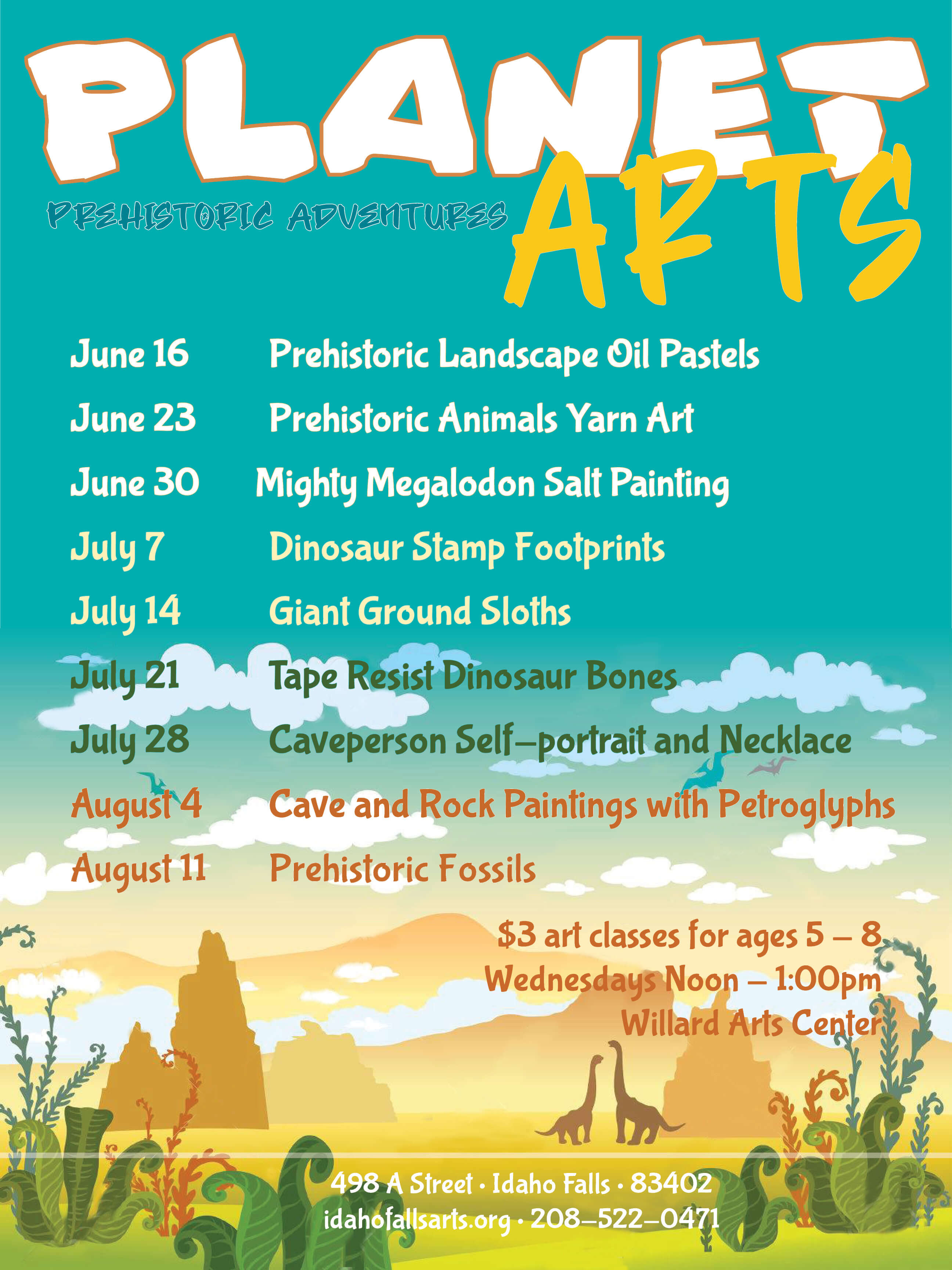 2021 -  Prehistoric Adventures
Noon - 1 pm • Willard Arts Center
$3 Art Classes every Wednesday through the Summer!
Ages 5-8
For more art class offerings check the ARTitorium website