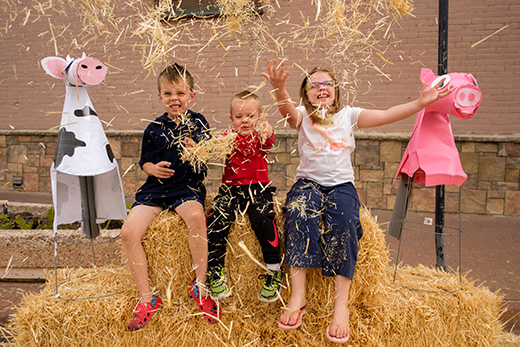 HarvestFest
HarvestFest celebrates all things art and agriculture! Activities are located on Shoup Ave., next to ARTitorium. Free!
ARTITORIUM'S ANNUAL HARVESTFEST!
Sponsored by ISDA/Idaho Preferred, Leadership Idaho Agriculture, Idaho Ag in the Classroom, and Food Producers of Idaho.
Milk 'Dolly' the Idaho Dairy Cow
Paint a farmyard and canola flowers
Stamp with apples and potatoes
Shear a shaving foam sheep
Meet animals from Bonneville 4-H
And more!