Community is at the Heart of the Idaho Falls Arts Council
Created by the community to help make a place where people want to live. We welcome all and strive to have something for everyone.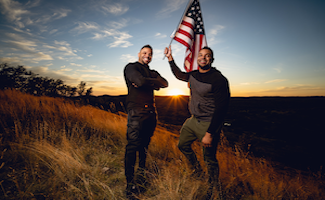 Hodgetwins Live
The Hodgetwins are taking the show on the road! For years, you have watched them on their various YouTube channels and laughed until your stomachs were in knots. Just imagine that same reaction...doubled! If you thought they were funny online, just wait until you see them in the flesh. And don't worry, everything that you have come to love about them - their edgy, unfiltered comedy is exactly what they are bringing to this show. So if you are ready for a night of unforgettable laughs, be sure to cop your ticket today!
The Hodgetwins Live is a presentation of an independent promoter and is intended for mature audiences.  
The Idaho Falls Arts Council Board of Director's current statement regarding COVID protocol is: Masks are strongly encouraged when social distance cannot be maintained.
Get Tickets