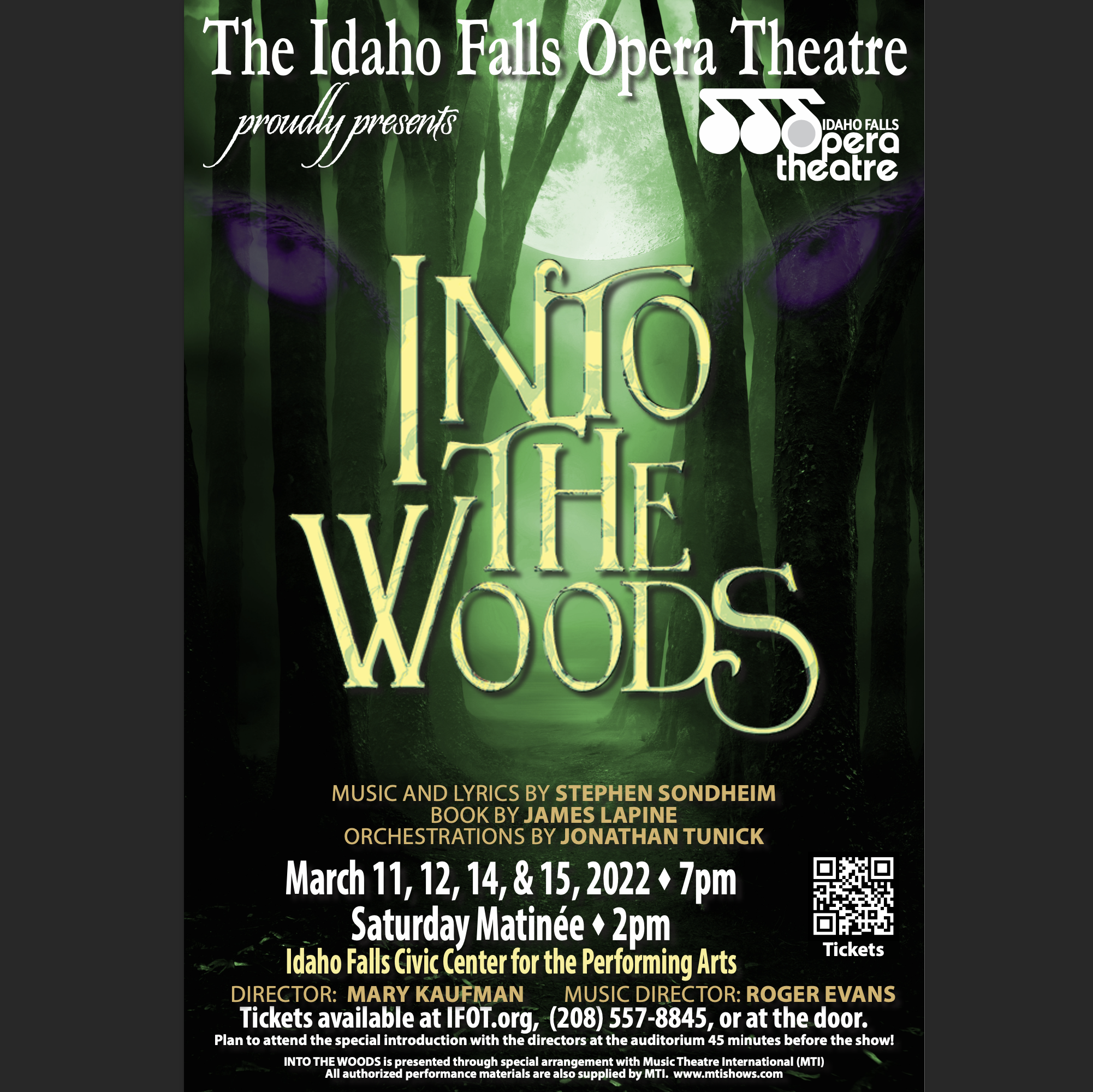 The Idaho Falls Opera Theatre: Into the Woods
The Idaho Falls Opera Theatre is proud to present Stephen Sondheim's Into the Woods!   Cast with exceptional local singers, actors, and orchestra, the show tells the story of a Baker and his wife, who wish to have a child; Cinderella, who wishes to attend the King's Festival; Jack, who wishes his cow would give milk, and Little Red Riding Hood who wishes to see her Grandmother.  When the Baker and his wife learn that they cannot have a child because of the Witch's curse, the two set off on a journey to break the curse.  Everyone's wish is granted but the consequences of their actions return to haunt them later with disastrous results.  Directed by Mary Kaufman and Music Director Roger Evans, the show stars Logan Lindholm and Megan Hopfer as the Baker and his wife, Jessica Wright as Cinderella, Ian Hart as Jack, Hailey Schuldt as Little Red Riding Hood, and Joelle Willmore as the Witch.  
March 11, 12, 14, & 15 at 7pm with a Saturday Matinee on the 12th at 2pm.
$18 Reserved Seating.  Discounts for all seniors, students, veterans, and groups over 5.
Click here for ticket information.