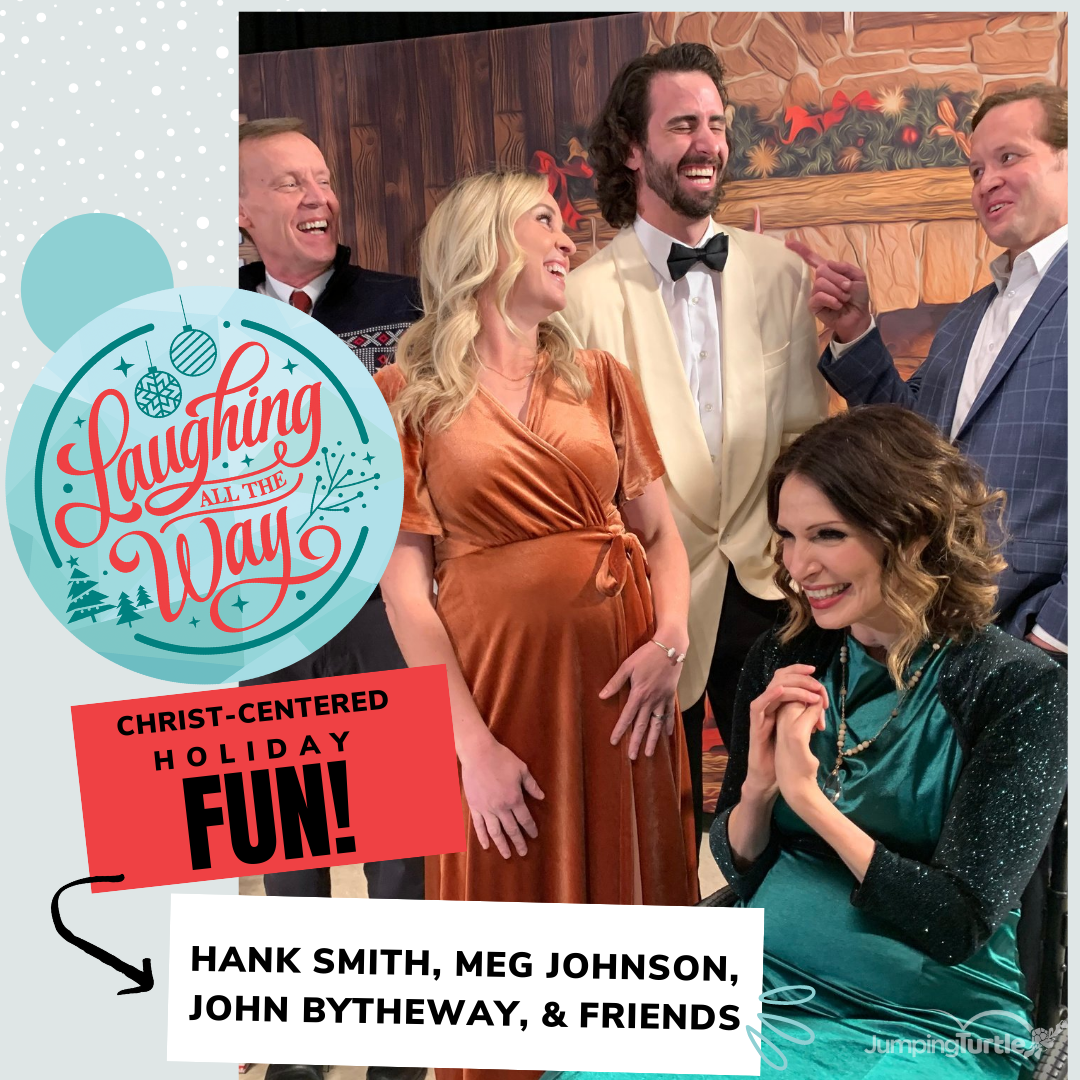 Laughing All the Way
Ring in the Christmas spirit through fun, laughter, and inspirational holiday messages as you enjoy "Laughing All the Way", an entertaining Christ-centered Christmas event! Join Hank Smith, Meg Johnson, and John Bytheway and their guests Mark Wiliams and Carmen Rasmusen Herbert as together they fill the stage with entertaining stories and Christmas music that will have you smiling, laughing, and caroling along.
You'll laugh a lot. You'll cry (probably from laughing so hard). But most of all, you'll leave feeling a little bit closer to The Reason for the Season as you enjoy "Laughing All the Way", a fun-filled night for everyone.
*This show is Sold Out!