Community is at the Heart of the Idaho Falls Arts Council
Created by the community to help make a place where people want to live. We welcome all and strive to have something for everyone.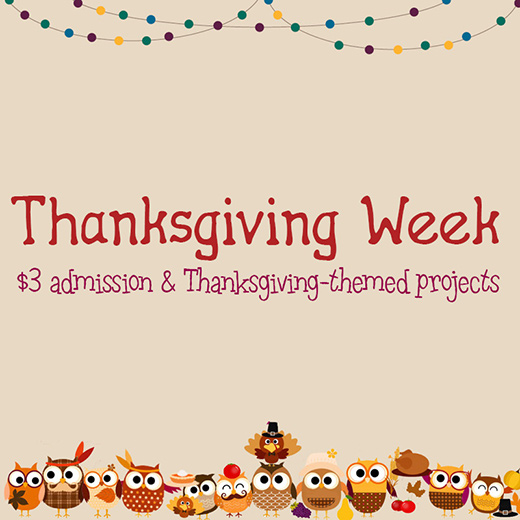 ARTitorium's Thanksgiving Break
It's Thanksgiving Week at ARTitorium! Admission is $3 every day and we will have extra Thanksgiving projects in addition to our monthly-themed activities.