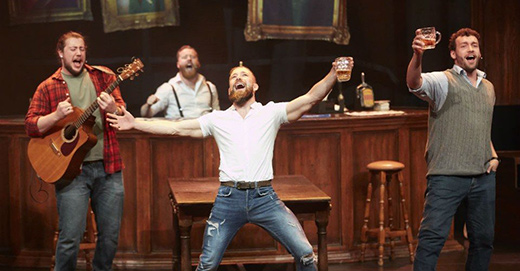 Concert
Music
Arts Council
The Choir of Man
Yes, the boys are back by popular demand ready to take America by storm in their third U.S. tour. Known across the globe as "the ultimate feel-good show." The nine handsome blokes from across the pond hit all the right notes performing radio hits, classic rock, pub tunes, folk, Broadway, and more. CHEERS!
*Masks are required at this event
Click here to review our event and ticket policies.
Get Tickets
THE RUNAWAY INTERNATIONAL HIT IS COMING TO IDAHO FALLS! Known across the globe as "the ultimate-feel good show," THE CHOIR OF MAN offers up one hour of indisputable joy for all ages! It's a party. It's a concert. It's the best pub "lock-in" you've ever been to. Featuring pop, classic rock, folk, Broadway and pub tunes, THE CHOIR OF MAN has something for everyone. A multi-talented cast of nine handsome guys combines hair-raising harmonies, foot-stomping singalongs, world-class tap dance and poetic meditations on the power of community in this riotously enjoyable homage to that gathering place we've all missed so much over the last year: your local pub. With a real working bar on stage, come ready to drink in the action. The first round's on us. Cheers!
$50 | $45 | $35