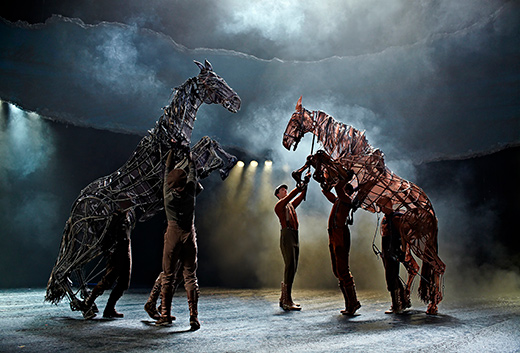 War Horse
Based on the beloved novel by Michael Morpurgo, adapted by Nick Stafford in association with the award-winning Handspring Puppet Company.
*Masks are required at this event if social distancing cannot be maintained
Click here to review our event and ticket policies.
Get Tickets
Sponsored by Dr. Troy and Dr. Amy Brumfield
Members save 10% (appropriate discounts will be applied automatically)
Full season price: $75 (save $25!)
National Theatre Live brings the best of British theatre to cinema screens from Tokyo to San Francisco. With state-of-the-art filming techniques, tailored to every play, we bring you each performance as it happens, in all its glory. From close-ups that capture every flicker of emotion, to sweeping wide shots of the stage. Whether you come along to the live broadcast, or catch one of many replays, you'll have the best seats in the house. And, you'll be part of something much bigger. There'll be thousands of others all around the world watching along with you. Sharing every gasp, every laugh, every dramatic moment. This is theatre for everyone.