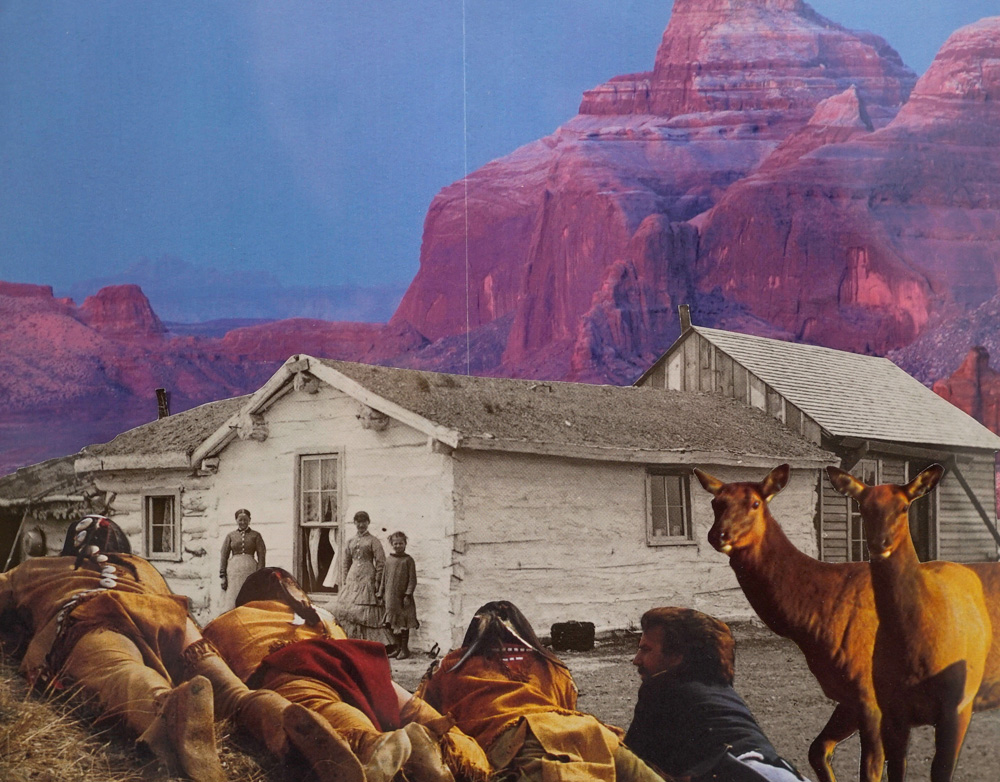 Colter May: Rediscovering the Wonder of the West
Carr Gallery. Opening Reception Thursday, January 19, 5:30-7:30pm.
Sponsored by Randy and Deb Kern, Ken and Collett Olson, Jay and Megan Kommers, Fred and Erin Springman, Lani and Wray Landon
Colter May
Rediscovering the Wonder of the West
"Just before dark, while out for my usual evening run, I found myself standing still with my eyes locked on the horizon. A few seconds passed before my gaze broke and I bolted back to my car and the phone that lay nestled in the center console. Without some means of capturing what I had just seen there would be no way of conveying the wonder playing out before me. I stood, breathing heavily and sweating in my sneakers while capturing the final moments of  a sunset over an Idaho potato field.
Being raised in Montana, I was taught from an early age by the Native Americans and first explorers of the American West: Chief Joseph, Lewis and Clark, John Colter, Jim Bridger, Sacagawea, John Bozeman and countless pioneers. Admittedly, I listened to the stories of these early people without much thought. However, as my sense of wonder for the American West has grown, a subtle envy for these early explorers has slowly emerged.  
What would it have been like to break from a pine forest to see the jagged Tetons for the first time? How perplexing would it have been to stumble onto a clearing where boiling water burst from the earth? How incredible would it have been to see thousands of wild bison grazing? What kind of euphoria would you experience as an explorer to find waves of salmon migrating in from the ocean? 
While the original discoveries of many of our western wonders have been claimed and studied for years, I had yet to follow the trails that lead to these discoveries for myself. After standing in awe at a potato field sunset I have realized that the only thing keeping us from becoming explorers ourselves is whether we choose to follow our innate curiosities. This show, more than anything, is a travel log like the ones kept by Lewis and Clark as they ventured into the Louisiana purchase: documentation of trails that lead to the western Frontier to discoveries waiting to be shared. In that spirit I invite you to look around and with me Rediscover the Wonder of the West."