Joy to the World! A Sacred Celebration by Jenny Oaks Baker & Family Four, featuring Alex Sharpe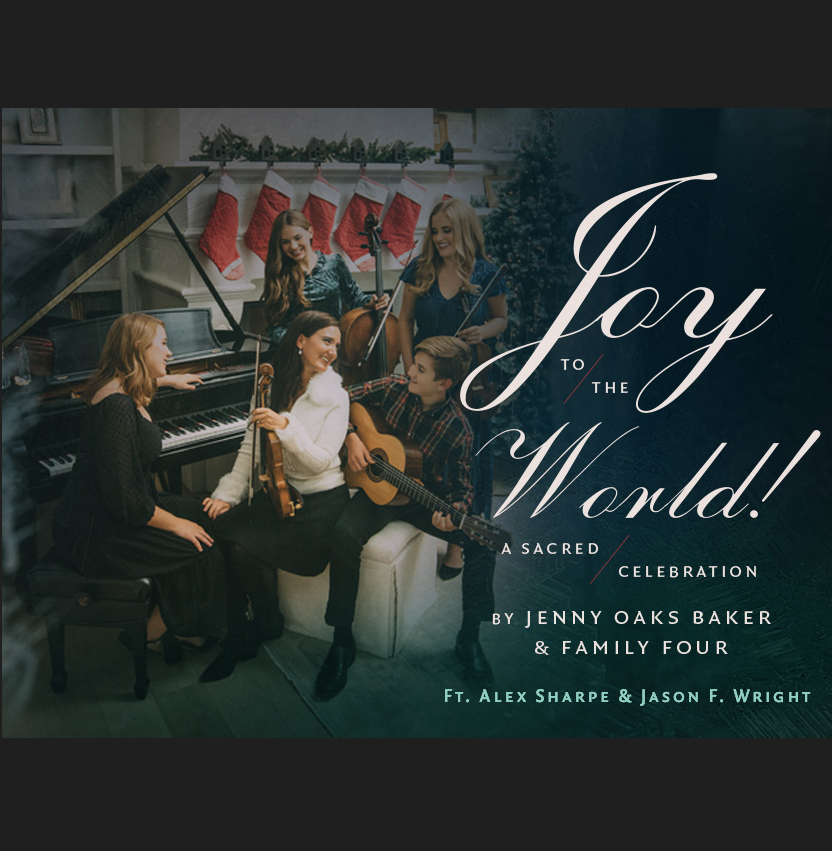 Joy to the World! A Sacred Celebration by Jenny Oaks Baker & Family Four, featuring Alex Sharpe
$20 • $30 • $40 + tax & fees
Celebrate Christmas with Jenny Oaks Baker & her talented children, musical group Family Four as they present an inspiring Christmas show of sacred, exhilarating and beloved Christmas Carols featuring Irish Soprano Alex Sharpe, formerly of Celtic Woman. With music by Kurt Bestor, narration by Jason F. Wright, dancing by Elevé Dance Studios and Ó Aois Caite Irish Dance Academy, as well as The Combined Choirs of Idaho Falls joining Jenny and Family Four, this show promises to usher in an uplifting and celebratory spirit to your Christmas Season! Concert Sponsored by Zions Bank.
Jenny Oaks Baker is a Grammy Nominated, Billboard No. 1 Violinist with eighteen albums to her credit. She and her four children, musical group Family Four have performed with orchestras throughout the United States including the Utah Symphony, Millennial Choirs and Orchestras and Tabernacle Choir & Orchestra at Temple Square as well as in concert halls around the world. Jenny Oaks Baker & Family Four are also featured on many popular music videos. Their debut album, entitled "Jenny Oaks Baker & Family Four" hit No 4 on the Billboard Charts. Their Christmas album, Joy to the World debuted at #7 on the Billboard Charts.
Laura is 21, plays the violin and just returned from serving a mission in Lisbon, Portugal. Hannah is 19 and attends the Royal Academy of Music in London studying the piano. Sarah is 17 and plays the cello. Matthew is 15 and plays the classical and electric guitar. Jenny and her children have been performing together as a family since each child started playing their instruments when they were three or four years old.
Joy to the World! A Sacred Celebration is the presentation of an independent promoter.
Get Tickets