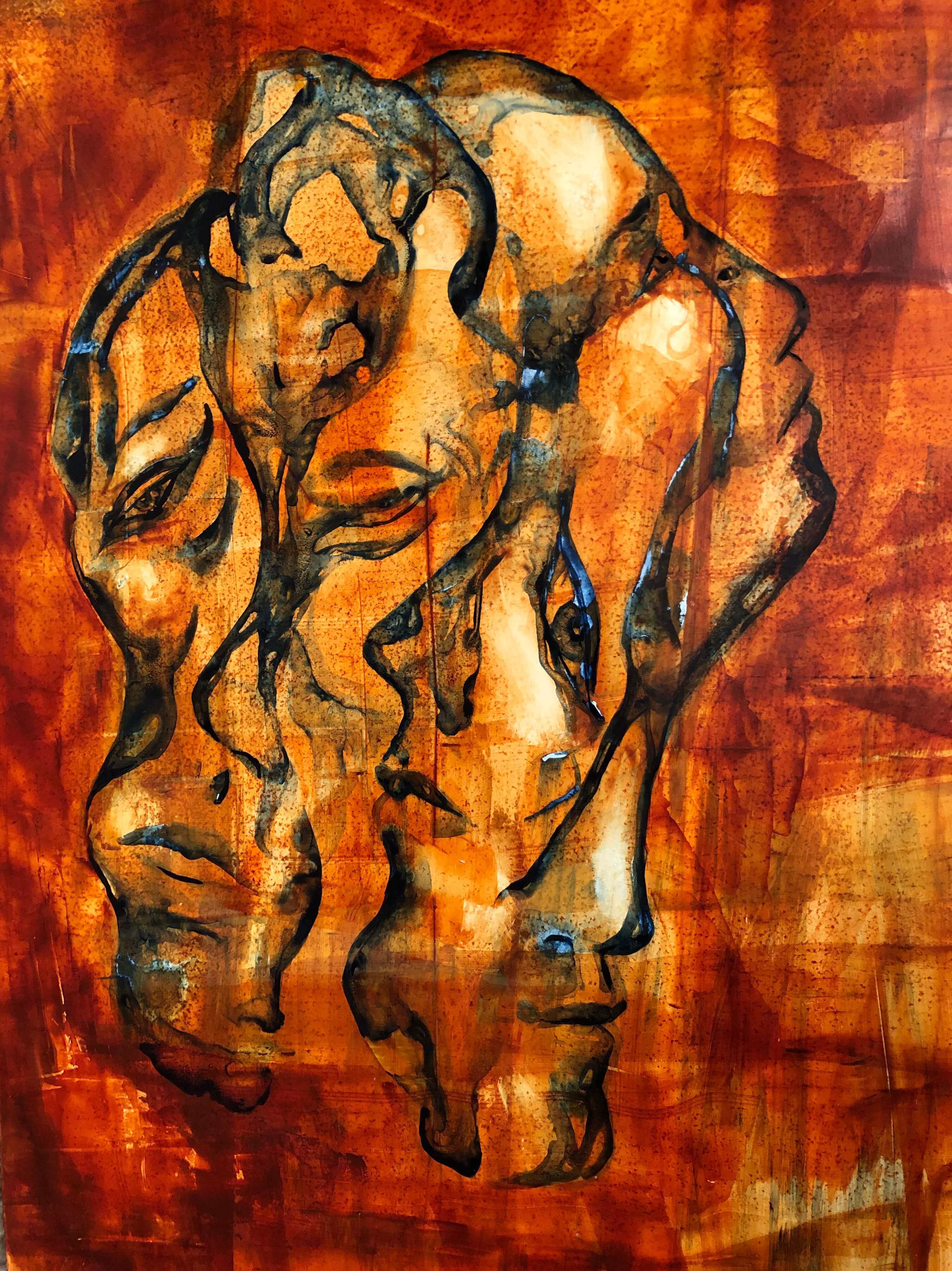 Meredith Bobb
Hall Gallery. Opening reception Thursday, January 19, 5:30-7:30pm.
Sponsored by Michael Saunders and Dr. Monika Buerger, Tony and Tai Crawford, and Linda Guay
Meredith Bobb
Artist Statement & Biography
"My work is an exploration of abstract figurative forms expressed through an emphasis of curvilinear lines and color. The current work is a reflection of the weight and intensity of our current time, exploring isolation, division, and conflict. Bold lines and an intense color palette confront the viewer. Currently I am using acrylic paints, markers, and inks to develop my paintings. The use of abstracted figurative forms create a "story" for the viewer to interpret. These figures are presented directly or are hidden within the layers of paint and line work."
Meredith Bobb is an abstract figurative artist from the Philadelphia area. She relocated to Albuquerque, NM in 2002, before moving to Idaho Falls in 2008. Bobb has a Bachelors of Fine Art with a concentration in drawing from Kutztown University, Pennsylvania. Her work has been exhibited in various parts of Philadelphia, Albuquerque, and Idaho Falls. The most current work utilizes a combination of acrylic inks, paints, and markers to create abstract figures and environments to tell each painting's story.