A Shaw Family Christmas with Mat & Savanna Shaw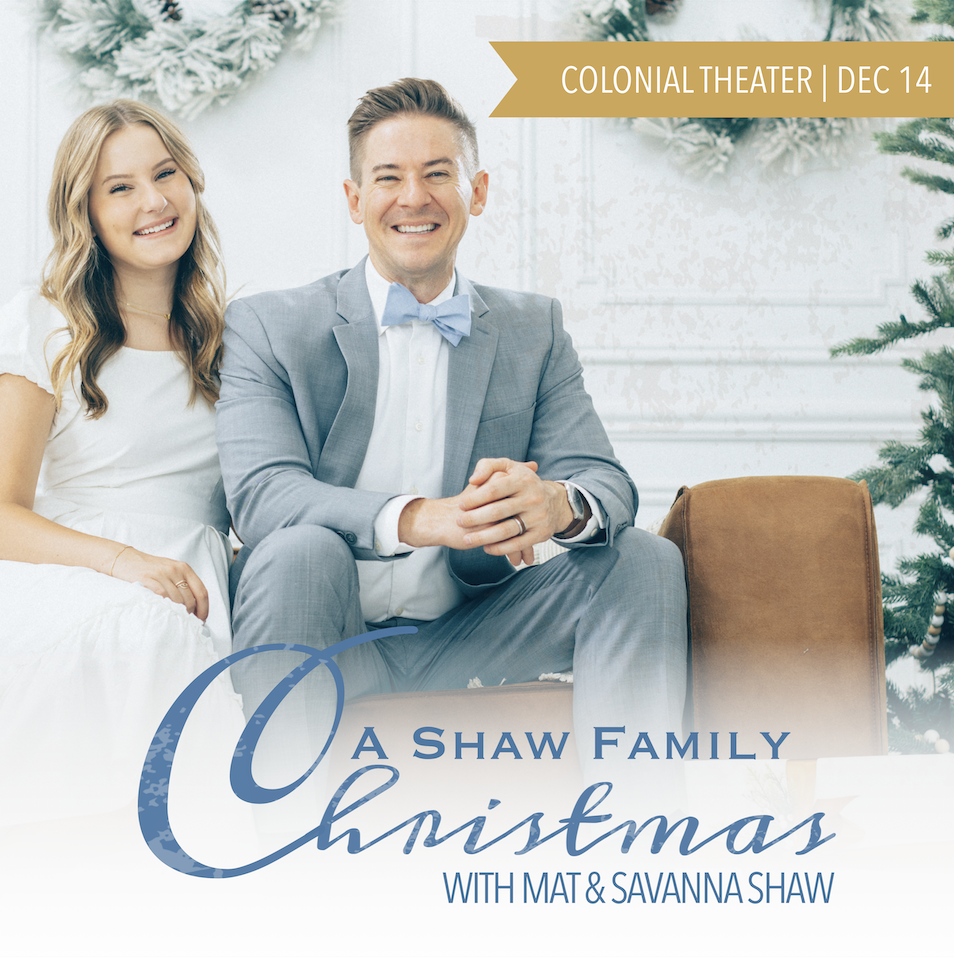 A Shaw Family Christmas with Mat & Savanna Shaw
$62 • $48 • $35 + tax and fees
This Christmas, as families everywhere celebrate together, join the musical family with a worldwide mission to share hope and spread joy, Mat and Savanna Shaw. In their annual A Shaw Family Christmas, the beloved father/daughter duo present an unforgettable holiday experience rich in the spirit of the season. It's a feast full of hope, joy, and peace on earth for audience members of all ages.
Since their viral rise to prominence during the Covid-19 pandemic, millions in nearly every corner of the world have turned to the Shaw's uplifting performances to find a renewed sense of optimism and
hope for the future. This Christmas, through beautifully reimagined carols, inspiring true stories, and a breathtaking visual experience, the Shaws invite audiences to remember that families and friends are where the joy of Christmas is found. Join us for this not-to-be missed experience, a special gift from our family to yours.
*A Shaw Family Christmas is the presentation of an independent promoter*
*Ticket sales are final. IFAC members have exchange privileges. If unable to attend, you may donate tickets to the IFAC and receive a tax deduction for your donation.
Get Tickets