An Evening with Reckless Kelly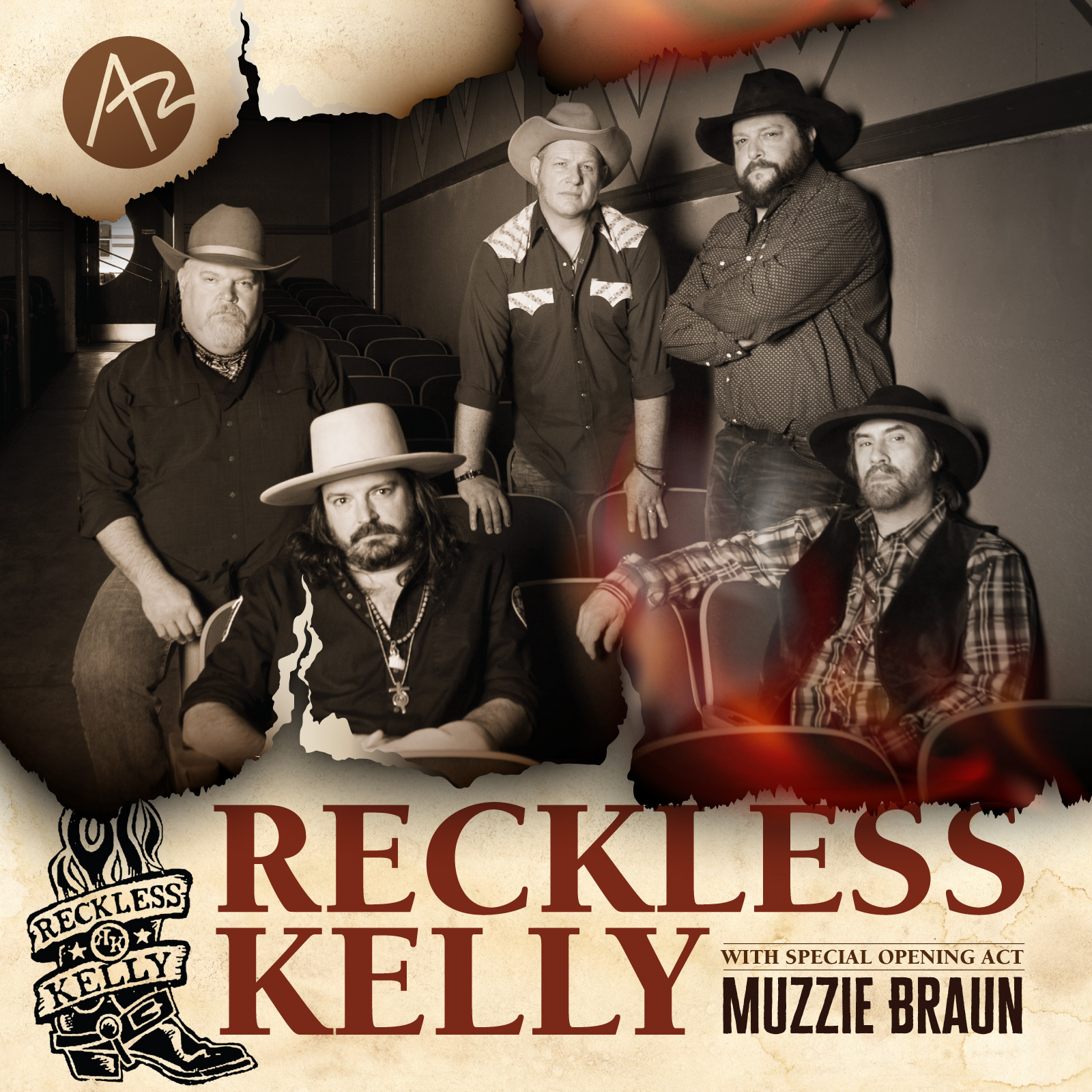 An Evening with Reckless Kelly
From its roots as a barnstorming Idaho outfit to its modern-day status as a torchbearer for independent Americana music from coast to coast, Reckless has tied Austin rock and cowboy poetry together seamlessly for more than 25 years. Now, the band is slowly winding down its touring days.
Reckless has released 10 studio albums and two live albums, toured internationally, built the annual Braun Brothers Reunion festival into a three-day event that has become the bellwether for the town of Challis, Idaho, and perhaps most importantly won over its musical peers in the Texas, Red Dirt, and wider Americana genres.
Cody and Willy are two of four Braun brothers who grew up in rural Idaho, near Stanley, and are now Americana mainstays. Younger brothers Micky and Gary are the core of Micky and the Motorcars. Their father, Muzzie, will be opening for them on this show. Muzzie made his living as a touring musician - influenced heavily by Idaho contemporary Pinto Bennett as well as the Outlaw country movement of the 1970s - and had all four of his sons join him in bands during their youth.
Member Pre-Sale: March 27-30
Public Sale: March 31
$60 • $50 • $40 
*Limit of 8 tickets per transaction
Sponsored By: Teton Auto Group, Alice Pike and Ken Krell, The Hartwell Corporation
Get Tickets