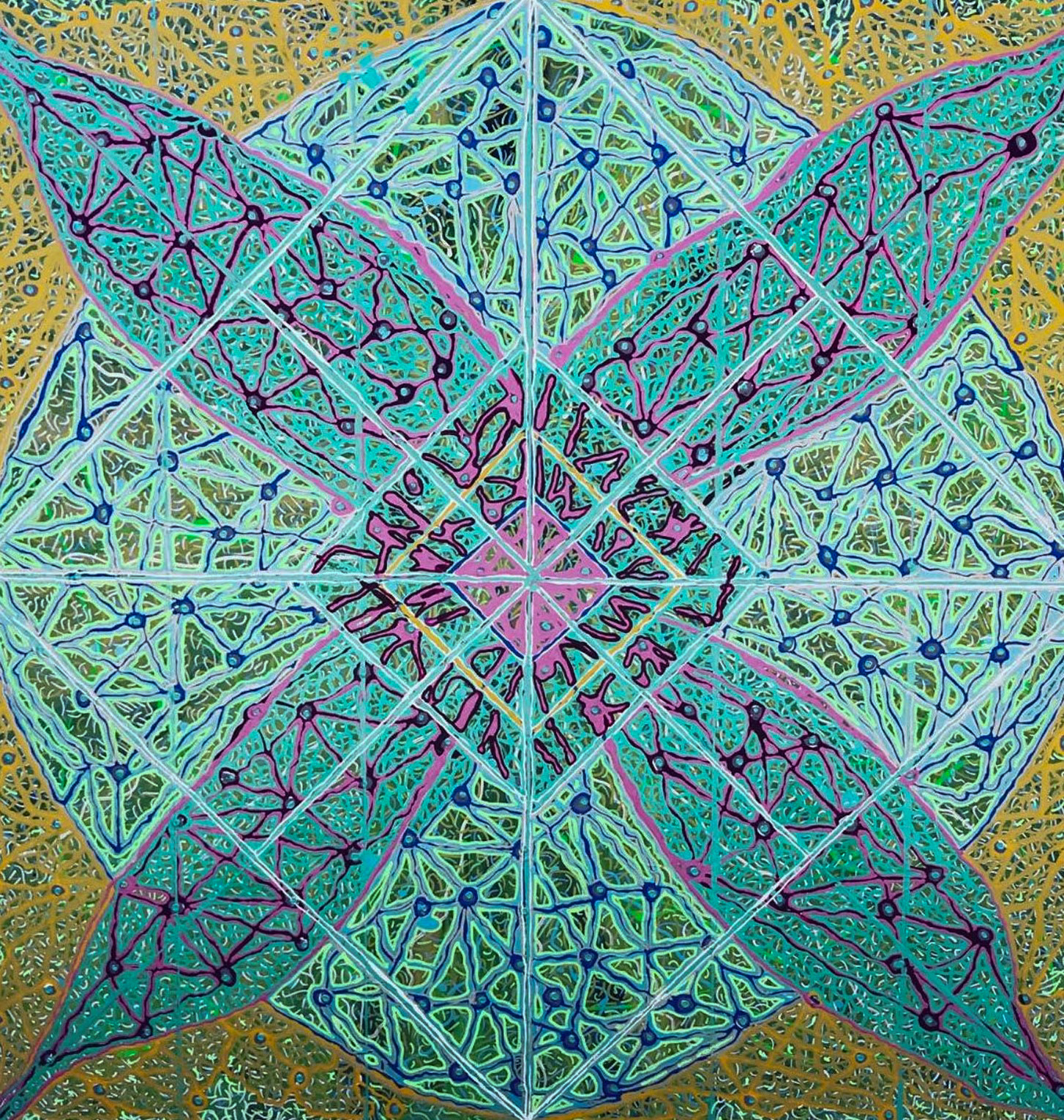 Elemental: Avianne, Beth Trott, Gary Peer, & Michael Norsk
Carr and Hall Galleries
Sponsored by Jody Henley and Kelly Ellis, Lorena Murdock, Sam Baird, and Daniel Devasivatham
Elemental showcases the work of four Idaho artists, from a variety of different backgrounds and working in very different mediums and styles. The artists all approach the theme of "Elemental" with their distinct perspectives: Beth Trott, a watercolorist abandoning her representational art background to explore nature in abstraction; Gary Peer, who blurs the line between art and nature with his stunning wood sculptures; Michael Norsk, whose abstract artworks are overflowing with thoughtful detail; Avianne Ko, painting in her etherealism style; This is truly a show you won't want to miss!
Artist Statement
Avianne
"What Box?
Frida Kahlo stated that she paints herself because she is the subject she knows best. Georgia O'Keeffe was passionate about making seemingly insignificant elements in nature as significant as possible so people could not ignore their beauty. Somewhere between their worlds is a portal to mine. I coined Etherealism to explain my style and choice of subjects: the real and the unreal world, captured as ever-evolving, yet static motion in light, depicted in a free-fall style that cannot reasonably be placed in a box. The world is often dark, unpredictable, and tumultuous. At the same time, the world is beautiful, alive, and captivating. I aim to express my most profound moments of wonder and contemplation alongside my swirling thoughts and tumultuous way of being ever at odds with the more profound things I value and love. My self-awareness is piercing to me, so much so that I sometimes find myself in desperate need of solitude to process everything I absorb around and inside myself. I seldom know what form the visible and invisible world will take, and I have learned over the years to allow my discomfort, curiosity, and rich inner life to lead the way. As a person who thinks and feels deeply, being both uncomfortable and inspired by my human existence and my relationship to my earth home are conditions where this artist should make herself home. My journey is often a mixture of being adventurous, elusive, and inexplicable. I embrace this existential mystery and remain open-ended in my desire for artistic solace and aesthetic reverie. Over the course of the last few years, I started fusing my artistic diversity into more of a coherent artistic approach, for which I wrote a manifesto in 2015: Etherealism. This has been an 8-year process, carefully and thoughtfully culminating in my latest work: resin-based art, oil, acrylic, and multi-media paintings and drawings, which weaves together my deep-rooted academic and commercial fine art skills, knowledge, and a vast array of media on an ever more sophisticated level. Much like Frida Kahlo and Georgia O'Keeffe, I have a strong affinity for animals, the human condition, an array of media, and the natural world. I donate 10% of all my income to carefully vetted wildlife conservation and humanitarian rescue efforts globally. I believe artists are the purveyors of restoration for unspoken pain in our world."
Artist Statement
Michael Norsk
"As an artist I am truly honored to take part in this collaborative project with an elemental emphasis on the included pieces, and am beyond grateful for the opportunity to share my creative journey, better yet my personal story.

"Mystery is the basic element of all works of art" - Luis Bunuel.
Elemental is a term that although broad has endless applications, from the building blocks of the natural world to the basics of artwork. Focusing solely on the elemental aspects of artwork allows for greater understanding of the piece, as well as the artist. One of the plentiful elemental aspects you will find in my work is the use of vibrant colors existing presently in the naked world. These radiant colors, although often overlooked with the racing pace of the world today, are alluring in their raw form. As an abstract expressionist I tend to stray away from imposing the limitations of frequented elements within my work, such as line and form. Instead I accent the use of space, texture, and value.
Conventionally speaking there are seven main elements in art, yet I aspire to broaden the concept of elemental. Mental health is an elemental part of well being and stability, as fundamental as breathing. For me the painting process is therapeutic and calming, helping especially with mental health management. Art provides an opportunity for connection and expression, as vital as the element of air that surrounds the Earth allowing for breath and being to occur. When I lay paint to canvas, an uninhibited expression of emotion, feeling, and thought flows freely within my soul.
My overall intention is to communicate individually with all that experience my art, leaving a lasting impact on their thoughts. To urge the importance of connection and emotional expression. The feeling of safety is an elemental part of human nature. I find that safety sitting in front of my canvas, focusing on the dots and allowing my wild thoughts to momentarily come to a pause. My process allows me to create without restrictions, without hindrance to true expression.
In the end, it all circles back to the building blocks, the elements within. Everything can be elemental if you look hard enough. I find it clearing to take a step back and focus on these pieces, picking out elemental basics within, allowing myself to then extend my perspective to the elemental parts of our immense world beyond."
Artist Statement
Gary Holt Peer
"I am interested in contrast. Our world confronts us with distinct contrasts: black versus white, right versus wrong, absolute truth versus truth by consensus, etc. In an increasingly relativistic society, such contrasts, like its people, lose their identity. With my sculpture, I try to represent this contrast by depicting order versus chaos, space versus negative space, geometric versus organic, etc. While my work appears abstract, it is actually quite representational from a conceptual standpoint. It represents the logical order of things; i.e., the steady decay of all systems over time - what in physics is referred to as entropy, or the "Second Law of Thermodynamics."
Wood is an organic material that suits me both artistically and philosophically.From the standpoint of an artistic medium, it provides its own contrast to our increasingly technological society. The Lord created the trees, and from those trees, woods with beautiful colors and intricate grain patterns. I attempt to create pleasant and interesting shapes using those woods. It is my challenge to to make minor additions without taking away from His work . . . essentially "touching up" a previously prepared canvas. It is a partnership in which I am humbled to be the junior partner."
Artist Statement
Beth Trott
"My body of work for Elemental celebrates that which brings people together; nature as a commonality within a world full of disagreement. This theme and exhibition presents as a metaphor for our shared human experience, especially in Idaho. I believe love of nature and connection to the earth is stronger than any ideological division. No matter our human differences, I want this to be a body of work that everyone can relate to on a fundamental level.
I have always been a representational artist, however; Idaho's stunning, rugged landscapes, inspired me to explore abstraction, particularly in nature. The concept of elements, not only as building blocks but also as a shared resource, sustaining human connections, appealed to me. My series of watercolor paintings for Elemental focuses strongly on light, texture, movement and composition. Additionally, I have tried to maintain a sense of storytelling even though the artworks are quite abstracted. I didn't want to just paint a place, I wanted to paint the sense of our world. It has been a joy to paint the beauty I see around me with wild abandon, untethered to any obligation of realism. The images I have created for this show have been transformative for me, I hope they excite and inspire you as well."