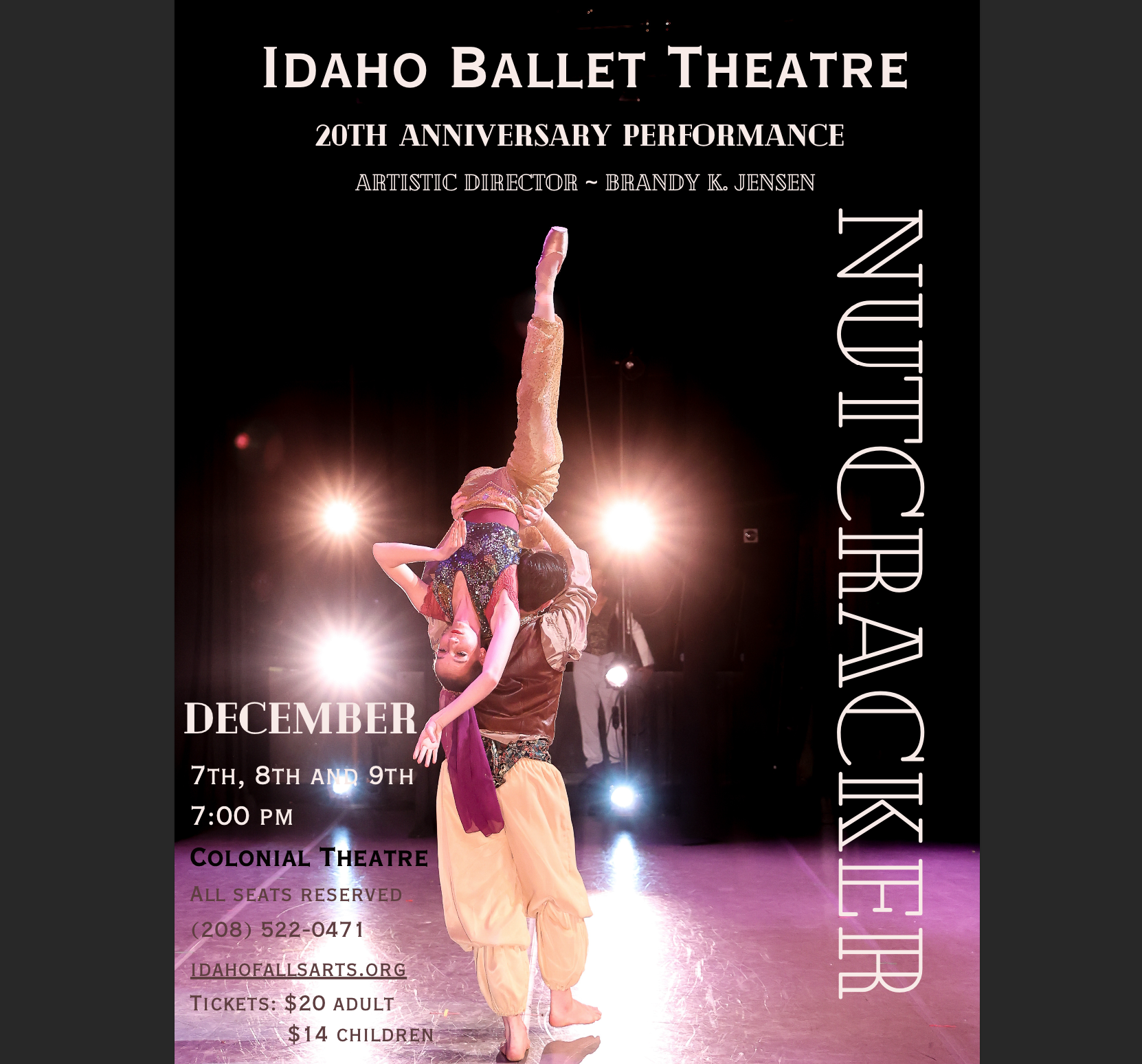 Nutcracker Ballet
$20 Adult
$14 Child 13 & under
+ tax and fees
Idaho Ballet Theatre is celebrating the 20th annual performance of a full-length production of Tchaikovsky's The Nutcracker December 7, 8, and 9, 2023.
For 20 years, artistic director, Brandy K. Jensen has provided this world class ballet each holiday season. Hundreds of children have performed over the years, and audiences young and old have been continually enchanted and delighted by the talent and beauty of our local dancers. .
This year, more than 100 children ages 3-17 from our community will participate in this classical ballet event. Each year since 2003, this ballet production provides our students with motivational performance experience in the context of the classical masterworks. IBT brings professional male guest artists for The Nutcracker, allowing our dancers the opportunity to partner and be exposed to the greater world of ballet outside of Idaho.
Support your Local Ballet Theatre this Season. From the beautiful music, impressive staging, to the beautiful costumes, backdrops, sets, heartfelt and skillful performing. This is sure to be a memorable evening for audience members of all ages.
*Nutcracker Ballet is the presentation of an independent promter*
*Ticket sales are final. IFAC members have exchange privileges. If unable to attend, you may donate tickets to the IFAC and receive a tax deduction for your donation.
Get Tickets