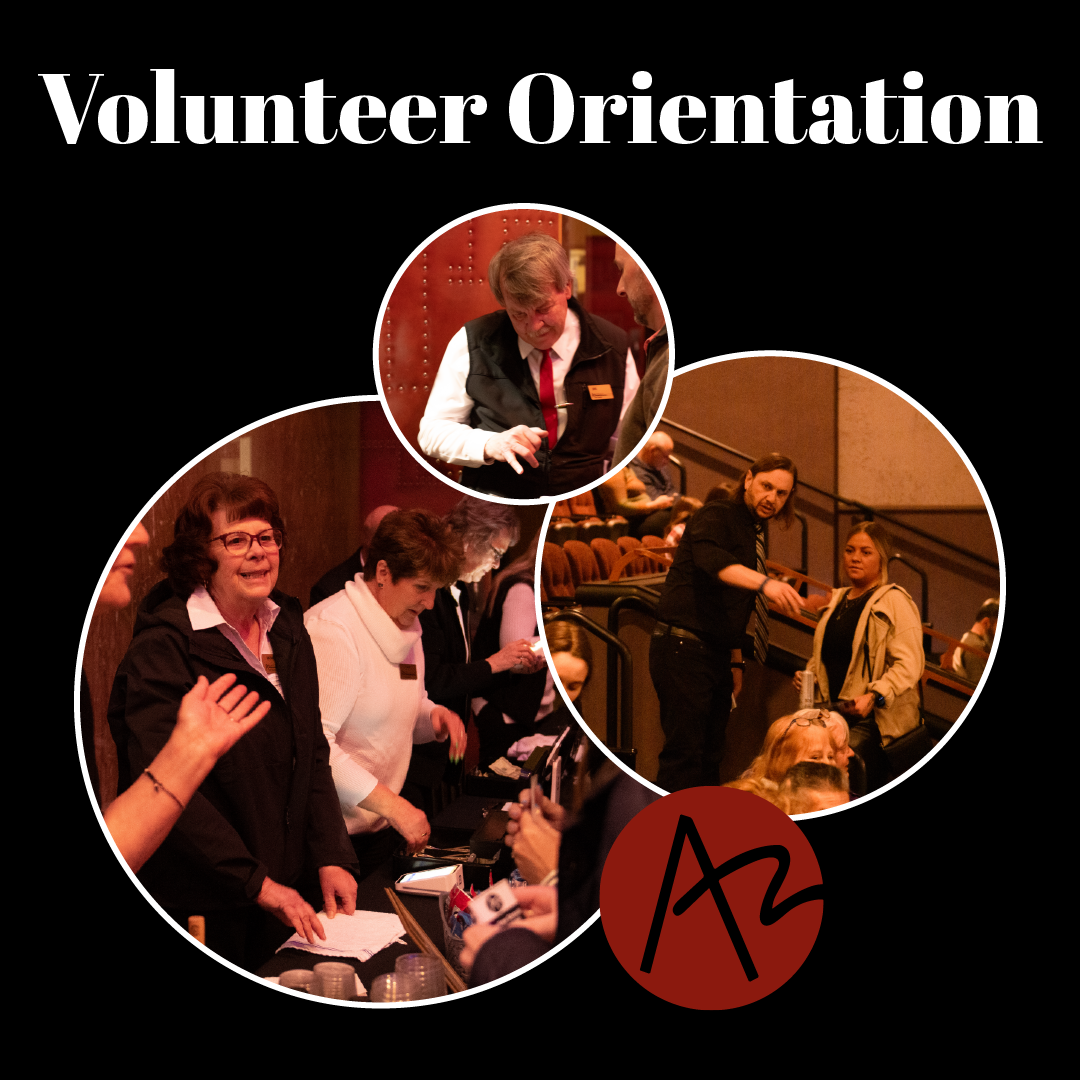 Volunteer Orientation
Volunteer with Us!
Volunteers are often needed to help with a variety of tasks at the Colonial Theater and Willard Arts Center including show ushers. Our ushers ensure everyone gets seated in the right place, distribute programs, help patrons with accessibility needs, answer patron questions, and support the safety of our guests. Without them, the show couldn't go on!
As a Volunteer you can:
- Create extraordinary experiences for our guests
- Support the performing arts in Idaho Falls
- Make great friendships
Volunteer hours can be exchanged for show tickets: help out and receive great benefits!
To volunteer for the Arts Council, individuals must attend a Volunteer Orientation.
For any question about volunteering, please email volunteers@idahofallsarts.org